So I was trying to figure out what my favorite shot of the week was... I think it was this one:
I just enjoyed creating that shot so much and then when I saw the finished product, I was pleased... is that ok to say about my own shot?... ;0)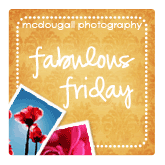 This one was in a VERY close 2nd:
Truly, this is my very favorite shot from my friend Lori's Maternity session. I just love the lighting, the background, the soft warm feeling of it. It makes me happy.
Saturday when I got to the garden to take Lori's pictures, I was so nervous and excited. When we got right down to it, it was nerve racking, but it was so great! I felt like I found my spot in life. When I tell people how much I enjoy it they usually say, "Well, yeah, taking pictures is fun!" It is a hobby, but I think it can be a lucrative one. Maybe one day I will be able to do it full time, but for now I am happy to work at doing it part time at least. I need a 2nd income and wouldn't it be great if Photography could be it???
Anyhoo, I know I'm a ways off from actually making money, I mean, I just learned to use the stinkin thing! :0)
Thanks for stopping in!
Have a GREAT Friday!