My favorite shot of the week was an accident. I was trying to take a picture of Emma on Wednesday morning because she was wearing this cute outfit that her Auntie Naynay (my bff Renee) bought her for her bday. I was trying to get a nice shot with my iphone and of course she wasn't cooperating. She threw herself down on the floor just as I snapped. This created a grainy shot (because it is dark in the house) with motion blur, but it looked kind of neat. I then put it into instagram and there you have it:
I think it kind of looks like an old painting. I just love it. It fit right into LEM's photo challenge "Soft" as well.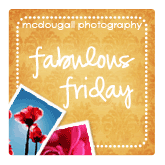 Thanks SO much for stopping in!