I am tired. I need to be in bed... but instead I am here blogging because I just finished my quizzes for the week. That stress is over for the moment and now I am ready to blog. I thought I'd share some other shots from Sunday. I haven't picked up the camera since then. I have been busy/tired and busy again.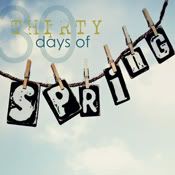 I also wanted to link up with Nicole and Jennifer so here is my "Shadow" entry... well actually I am going to post the sooc first and then the edit will be my entry.
SOOC
I took this back in Feb right after I got my camera. I didn't really know much about it at the time. You may have seen this photo before, I had edited it but I didn't know how to remove the people at the top. So I have re-edited it :0).
Here's my new edit:
Hope you like it!
See more shadow photos here:

Have a Happy Thursday! Oh yeah, It's My Friday!!! YIPPEE!!! :0)