So I know I should totally think about these things, I've read articles about them, but rarely think about it when I'm taking a picture, however... I did think about leading lines when I saw my little Em sitting here:
Leading Lines
Ok, look now or forever hold your peace, you will not see many pics of me on my blog right now, however I am in the midst of change in my life so I will be much more comfortable with myself soon. Anyhoo, I just threw this together and I think I'm a nerd... or I like to call myself a dork and ya know what?!? Being a dork is fun! :0)
Let me tell you, it is hard to keep the lighting perfect on these shots. I have not figured out if you can group edit in elements. That would be very helpful. This looks like the light is flickering, but alas it is the editing.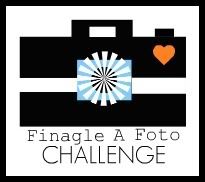 Thanks for stopping in!!
Becky