I had another shot that was all about being green, but... Don't you just love that bright springy green background?
I do!! :0) hee hee
I promise this looked so green at home on my laptop, but the monitor at work looks more yellow. I guess I'm learning something about colors on different screens (brightness differences). BLAH!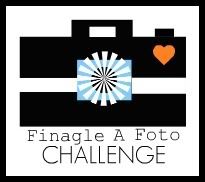 &
The Artsygirl Connection
(I couldn't get her button to work. Sorry!!!)
Thanks so much for dropping in!
Becky